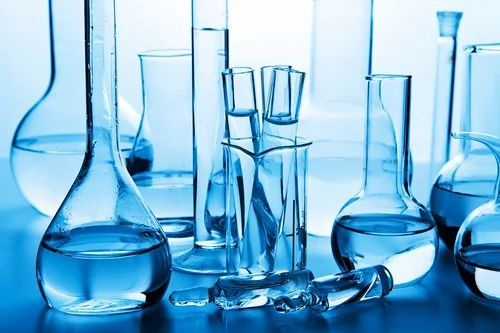 14 Feb

Speciality Chemical Midcap stock with a 17% potential upside
Speciality Chemical Midcap stock with a 17% potential upside
In a market where large-cap companies dominate, fundamentally strong midcap companies offer a great opportunity for higher returns at cheaper valuations.
So, Get ready to explore why this chemical sector midcap stock could be the next big thing in the current market.
ICICI Direct has given to following target on SRF Ltd
Target price: Rs 2,550| Potential Upside:17%| Target Period: 12 months
The Indian chemicals sector can see massive growth due to the high demand for chemicals, strong export growth, and anti-pollution measures to be taken by China.
According to the ICICI Direct, SRF Ltd can be one of the biggest beneficial because of the following reasons
-Continuous Innovations & new products launch
-Heavy capital expenditure
-Potential acquisitions
Moreover, the Company's leadership in many of its businesses and worldwide presence can drive its revenue growth.
About SRF Ltd
-Incorporated in 1970
-Has a diversified portfolio of Specialty Chemicals, Fluorochemicals, Packaging Films and Technical Textiles
-Having 14 manufacturing facilities in 4 countries
-Present globally in 90+ countries
Market Leadership in its business segments across the world
-largest producer and seller of Refrigerants in India (fluorochemical Business)
-Single manufacturer of ozone-friendly refrigerants in India
-Global Market leader in D&T Alkyl Intermediate (Specialty Chemical Business)
-Second in Nylon 6 Tyre Cord globally (Technical Textiles Business)
-Third in Belting Fabrics around the world (Technical Textiles Business)
Continued Innovations:
-4 new products launched in the agro and pharma both
-3 new process patents were granted recently
-130 patents are already taken
Strong Financial:
-Very low debt-to-equity ratio only 0.2x In spit of heavy capital expenditure
-Also, its return on capital employed (RoCE) has increased to 26%
-The company's revenue has grown at a CAGR of 21% for 5 years with volume growth
-The net profit also increased by 43% as raw material prices decreased in the last 3 years (CAGR)
Rapid Business Expansion:
-Focusing on increasing the capacities of the existing products to fulfil growing demands
-Announced heavy capex of 15,000cr between FY23-28
-Most of it around rs 12,000cr will be invested in the chemical business only
-Planning to invest around Rs 700cr in the financial year 2023
-Making regional partnerships to increase its presence in key markets
Disclaimer: The views and investment tips expressed by investment experts/broking houses/rating agencies are their own and not that of the website or its management. Aceink.com advises users to check with certified experts before taking any investment decisions.